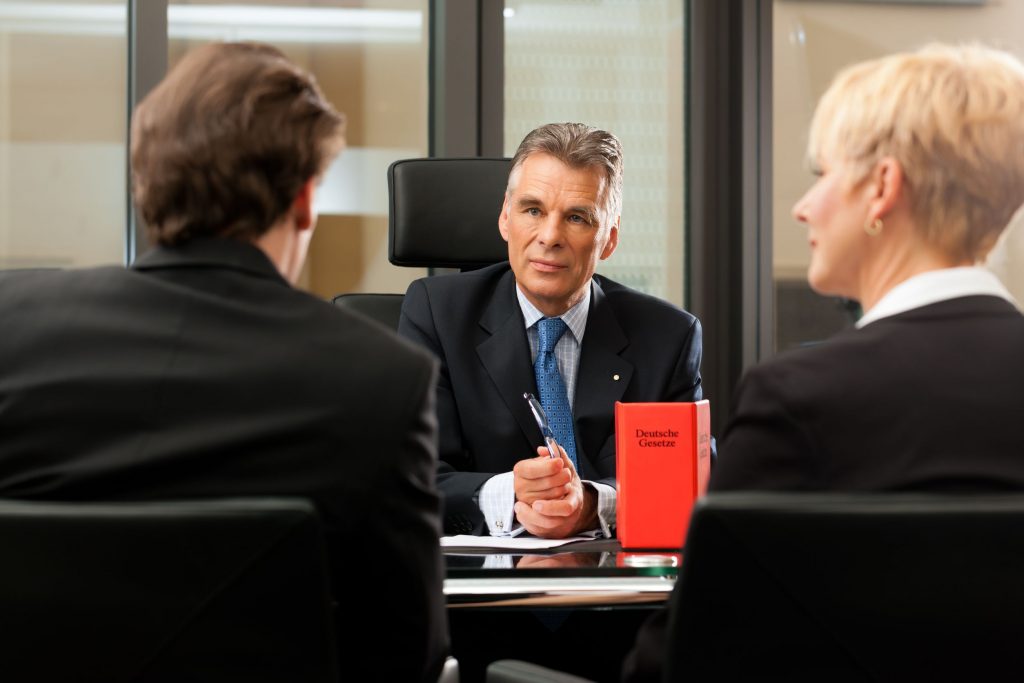 Handling any type of personal injury lawsuit, whether it is auto-collision, medical malpractice, or product liability, is a challenging and burdensome process. Injury lawyers, by their job description, are able to ease this process and provide their expert knowledge and experience to help you settle a dispute.
Although, not every lawyer will have the skills required to give you the best help available, so how do you find a lawyer that best fits your situation? This article will give you some tips as to where to start looking for experienced injury lawyers, and what characteristics and backgrounds your lawyer should have.
Law Specialization
Cases are categorized by the type of case in dispute. For example, if you were injured in a car crash, you would require the services of an auto-collision attorney who has knowledge and experience in traffic accident litigation. There are a variety of types of tort lawsuits. Here is a list of common types of cases and details of how to determine which one you need:
Auto-Collision: This area of tort law is the most common. To put it simply, if it involves a car crash where someone was seriously injured, you'll need a auto-collision attorney. These lawyers are familiar with state traffic laws, and know what evidence is most pertinent to your case to prove negligence of another driver.

Product Liability: Product liability involves a defective product or when a manufacturer fails to warn about a risk associated with a product and that defect or failure to warn causes harm to a person. These cases can be complicated and involve multiple parties any or all of which might have been negligent. A product liability lawyer will investigate which party or parties caused or contributed to the defect or failed to warn about a known risk. These cases can place the responsibility for damages on the store you bought the product from all the way up to the company that manufactured and markets the product. Prescription medicines, medical devices, toys and household appliances are often involved in product liability claims.

Medical Malpractice: Medical malpractice lawsuits involve a doctor or other healthcare provider injuring a patient via negligence or blatant disregard for patient wellbeing. To prove negligence in a medical malpractice case, one needs to have a medical malpractice attorney evaluate your claim. Often, it will require a medical professional to testify and a basic understanding of the medical practice itself. Medical malpractice attorneys will have a list of medical professionals that can be called to testify in your case to prove negligence of the other party. Doctors are required in most states to carry medical malpractice insurance specifically for this reason. Medical malpractice lawsuits can involve a number of errors. Most commonly, they involve botched surgeries and misdiagnoses.

Nursing Home Abuse: A tragic reality is that nursing and retirement homes do not always treat senior citizens with the respect that they deserve. According to the

National Council on Aging

, nearly five million elders are abused each year. Nursing Home Abuse attorneys, also known as Elder Justice attorneys, can prove that a senior citizen was abused in a nursing home and also help to transfer the elder person to a trusted facility.
Where to Look
Ok, so we've established what type of lawyer you will need for your case, now let's discuss where to find a lawyer that will help you.
The trick to finding the best lawyer for you is to research online and then interview the candidates that appear to be most qualified. There are a multitude of websites that review and recommend which law firms to turn to for specific cases. Law firms themselves will always have websites where you can gather more information on the specific advantages that law firm can provide. Perhaps the most useful tool for researching a suitable attorney is his or her biography page. Think of a biography page as a short resume. It should detail the qualifications of an attorney, where they received their law degree, how many years they've been practicing law, and even if they have had any recent or relevant victories in court.
Free Consultations
Fortunately, personal injury lawyers usually provide free initial consultations. Use these to your advantage.
Initial consultations are intended to give you and your potential attorney an idea of what they're dealing with. These consultations provide an opportunity to answer any questions that you have about your case, so ask away! Write down the questions you have about your case beforehand, kind of like you're conducting a short interview. Specifically, your questions should be oriented towards:
What type of damage compensation do you think I can expect?

What steps can I take to strengthen my case?

What information do you need to help understand my case?

Have you handled many of these types of cases before?

Will you be handling my case personally? If not, may I meet the person handling my case before I hand over my case over to you?
It important to note that each case is different and that it might take a little while to find a lawyer who is best qualified to represent you. However, if you follow these steps, then you will likely find a very qualified lawyer within a few days at most.